Saudi Al-Ekhbariya: Malcom signs for Al-Hilal until 2026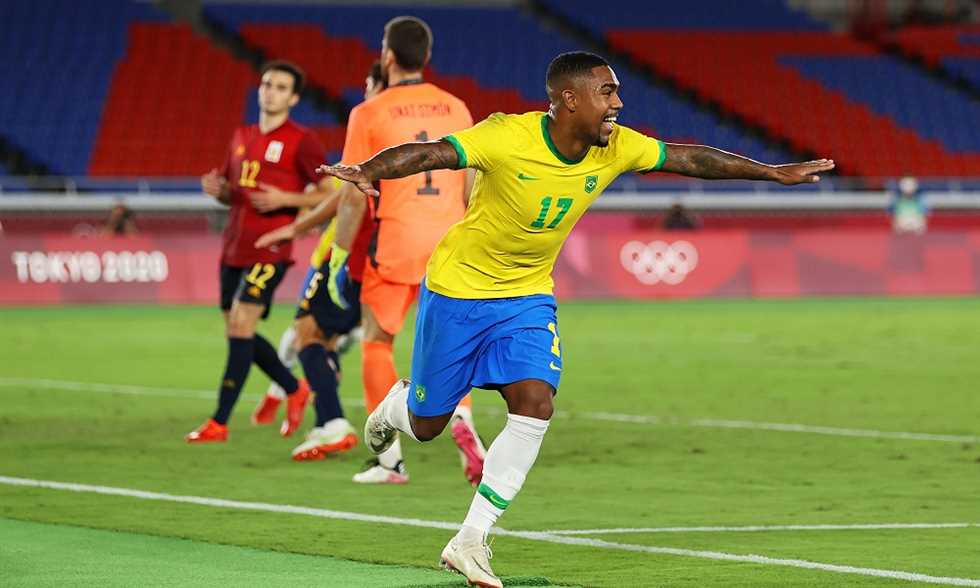 The Brazilian Malcolm has signed his transfer contracts at the Al-Hilal club until 2026, according to the Saudi Al-Ekhbariya.
Al-Hilal has reached its agreement with Zenit St. Petersburg, Russia regarding the inclusion of Malcolm.
According to Saudi Al-Ekhbariya, Malcolm successfully passed the medical examination and officially signed his transfer contract in the ranks of the Al-Hilal club until 2026.
The Brazilian player will be Al Hilal's fourth contract in the current summer transfer window, after Robin Neves, Kalidou Coulibaly and Sergey Milinkovic-Savic.
Malcolm started his career with the Brazilian shirt of Corinthians and won the league title in 2015. In 2016 he joined the ranks of French Bordeaux.
His brilliance over two seasons with the France national team, scoring 23 goals and 16 assists in 96 appearances, has caught the eye.
Roma completed their transfer deal and the club announced the player's arrival, but the day after the deal the player landed at Barcelona airport to join the ranks of the Catalan side for 41 million euros.
During a season in the Blaugrana shirt, he scored 4 and made 2 in 24 appearances in all competitions, winning the Spanish league title.
Malcom left for Russian Zenit in the summer of 2020 and in 106 matches he scored 42 goals, scored 24 and won 9 titles.
In the summer of 2021, he won the Tokyo 2020 Olympics gold medal with the Brazilian Olympic team for the second time in samba history.
Last June, he played two matches against Guinea and Senegal for the Brazilian national team.