Dialogue – Rashford: I hate Liverpool more than City… and I don't trust another player to do that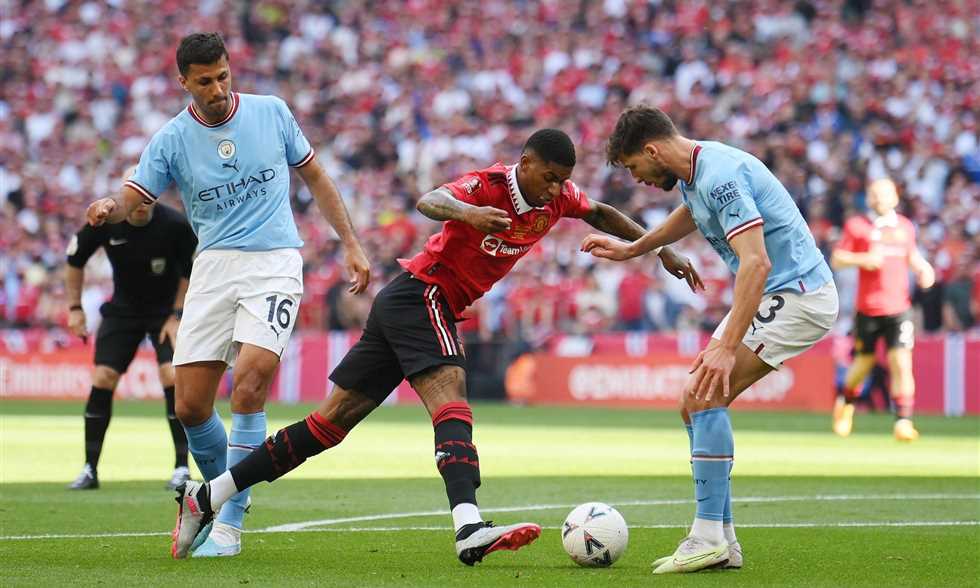 Manchester United player Marcus Rashford hates rivals Liverpool more than any other club, even if it's neighbor Manchester City.
Rashford conducted an interview with English network 'Sky Sports', which was published today, Tuesday, in which he said: "I hate Liverpool and City, but I hate Liverpool even more."
Gary Neville, the show's presenter and former Manchester United captain, replied: "I am, but Paul Scholes and Nicky Pat hated City more."
Rashford asked him why, but Neville replied, "I don't know."
The conversation returned to Rashford, who said: "Liverpool, to me, always hates him more."
And about his favorite goal, he said: "My first goal with the team, although it wasn't difficult, was against Maitland in the European League, but the feeling after scoring the goal was not matched by any other feeling, followed by my first goal in the derby against City when we won 1-0 at the Etihad Stadium."
Asked about the toughest defender he's faced, he said: "Kyle Walker, due to his great physical ability, I try to take advantage of any lack of concentration on his part or poor positioning, but he can turn it around due to his great speed."
And he added: "Sometimes I change positions and go to areas where he's not present until another player looks at me and then I come back."
And on which one would prefer to play as a striker or a left winger, he replied: "The winger, because I participate more in playing. I'm not looking forward to playing as a striker, and I think that's the reason for my suffering in this position."
He explained: "20 minutes can pass without touching the ball, and that's why I didn't enjoy it, and on the first touch you have to score a goal. It's similar to what guards who aren't in the game for long periods of time go through, so he has to take the opportunity if it comes his way."
And who would choose him to take a penalty to save his life if that happened, he replied decisively, "Cristiano Ronaldo 100%".
As for the best captain he played with, he replied: "Wayne Rooney, and if I choose a former player that I like to play with, I would also say Rooney, but I played with him, so I choose Paul Scholes."
"When I was young, I played with my brothers as a goalkeeper, then I wanted to be a goalkeeper," revealed the English player.
He joked: "I will guard the goal for the team if they need me in an emergency because I don't trust any other player."