Coulibaly, Neves and Savic.. Al-Hilal announces its list for the Arab championship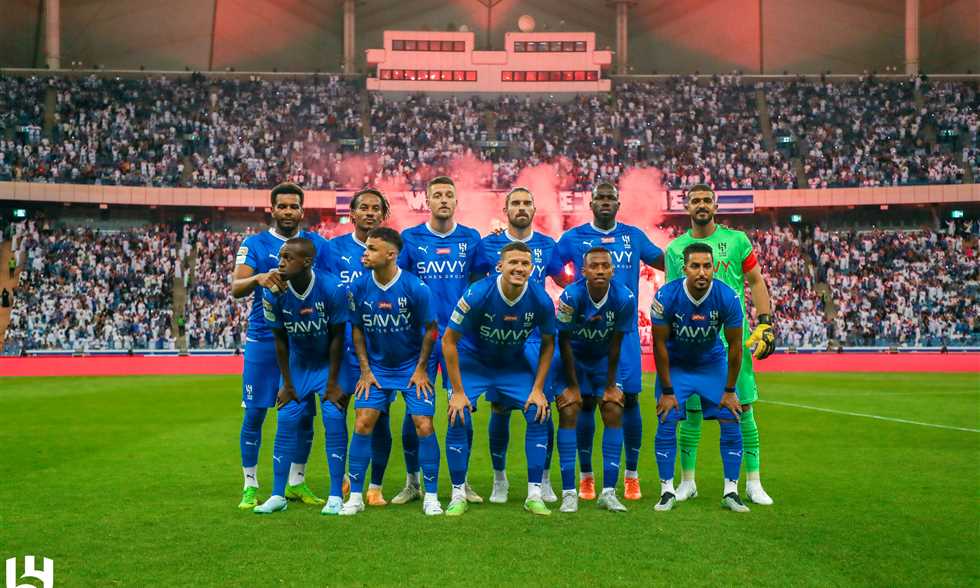 Georgy Jesus, the technical director of the Al-Hilal club, has announced the list of his team participating in the Arab Club Championship.
Al-Hilal plays in the second group, accompanied by Moroccan clubs Wydad, Qatari Al-Sadd and Libyan Al-Ahly Tripoli.
The new trio, Senegalese Kalidou Coulibaly, Serbian Sergei Savic and Portuguese Ruben Neves, topped the list.
The list of croissants was as follows:
Goalkeepers: Abdullah Al-Mayouf – Muhammad Al-Owais – Habib Al-Watyan
Line of defense: Yasser Al-Shahrani – Saud Abdul Hamid – Muhammad Al-Buraik – Muhammad Jahfli – Kalidou Coulibaly – Ahmed Abu Rasin – Ali Al-Bulayhi – Hamad Al-Yami
Midfield: Saad Al-Nasser – Muhammad Kno – Robin Neves – Sergey Savic – Musab Al-Juwair – Muhammad Al-Khaibri – Muhammad Al-Qahtani – Nasser Al-Dosari – Andre Carrillo
Attack: Salem Al-Dosari – Michel Delgado – Abdullah Al-Hamdan – Abdullah Redif.
Tournament schedule:
First group round: July 27-28
The second group round: July 30 and 31
Group 3rd round: August 2 and 3
Quarter-final matches: August 5 and 6
Semi-finals: August 9
Date of the final match: August 12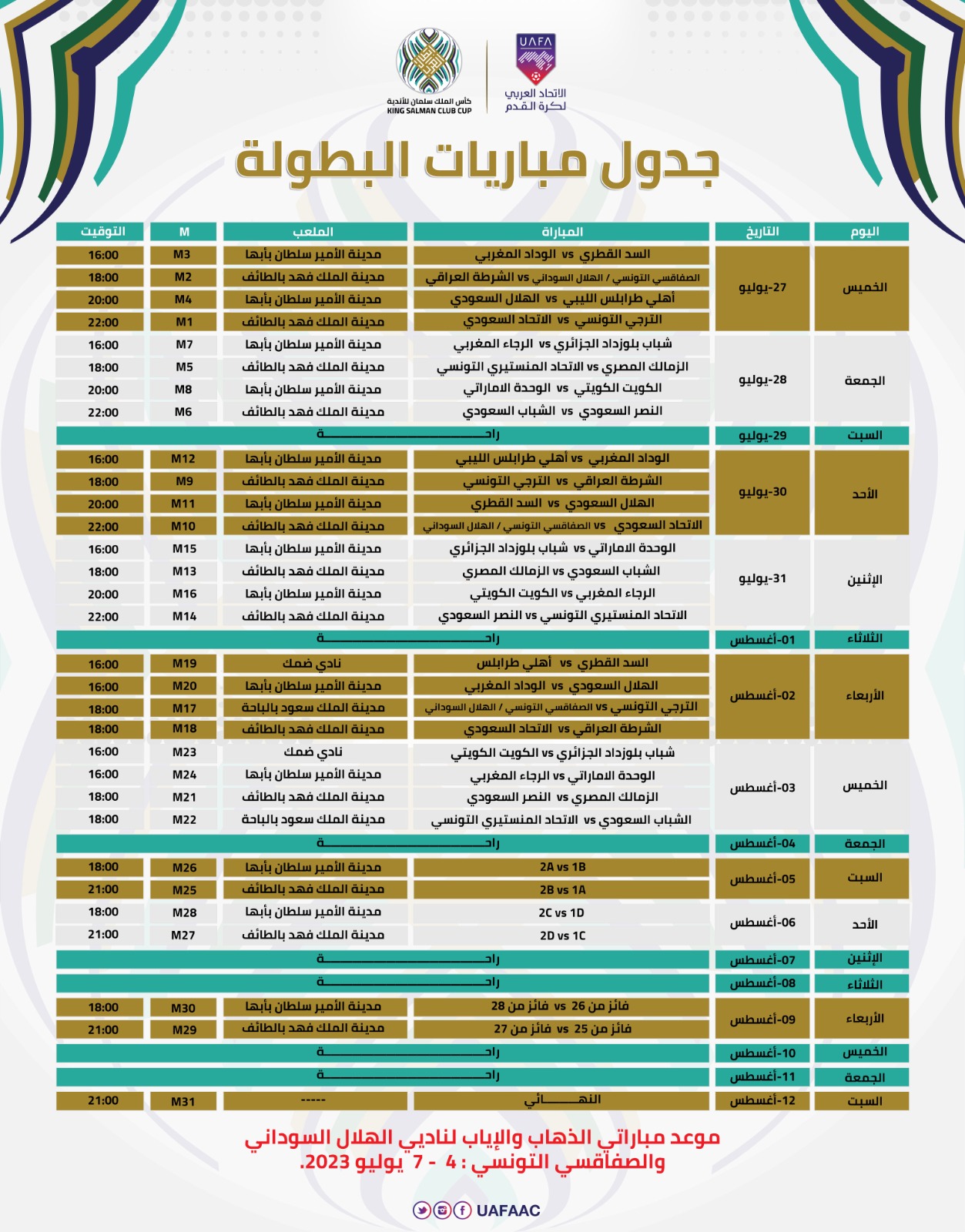 Participating Club Awards
First place: $6 million
Second place: $2.5 million
Semi-finalists: $200,000
Quarter-finalists: $150,000
Final group stage: $100,000
Group stage: Each club receives $20,000 to travel away from home
First and second rounds: host club receives ticket revenue
The first and second rounds: Each club receives $20,000 to travel outside of their home country.