Al Dhafra announces the appointment of Ayman Al Ramadi as Technical Director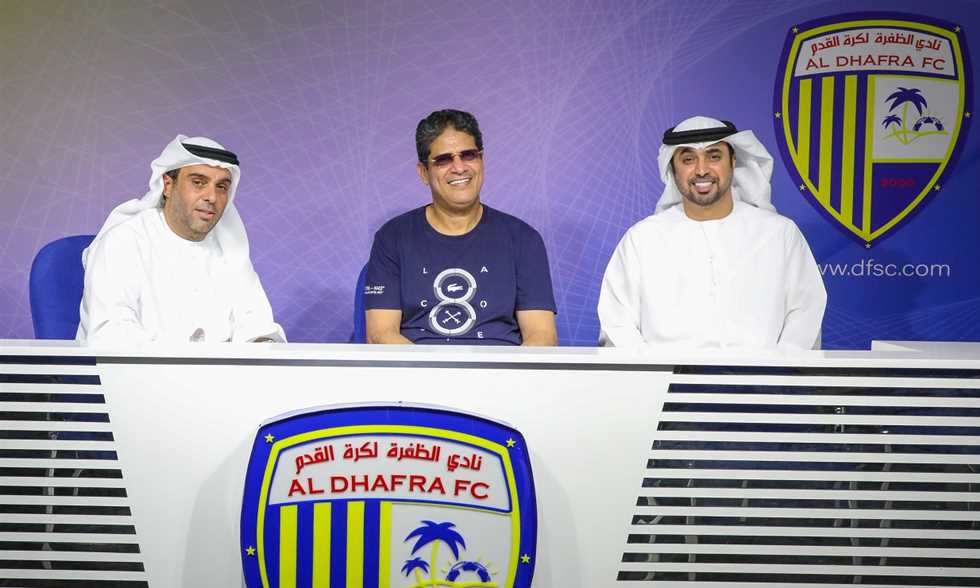 Al Dhafra Club has announced the appointment of Ayman Al Ramadi as the team's technical director, starting from the upcoming 2023-24 season.
It comes days after winning the League Cup title with Ceramica Cleopatra, with whom his assignment lasted less than a week.
The club statement says that the coach started his work last night, Monday July 24, during the rally at Hamdan bin Zayed Al Nahyan stadium in Zayed City, Al Dhafra region.
Al-Ramadi returns to take over the task of Al-Dhafra after coaching the team before the 2007-08 season when he led the team to qualify for the UAE Professional League.
Al-Ramadi led Ceramica Cleopatra to crown the Egyptian League Cup, after beating Al-Masry by four goals to one.
Al-Ramadi returned to Ceramica's formation in one match, having spent most of the season with Aswan.
Al-Ramadi told Radio On Sport FM earlier: "I have a certain association with a club in the Emirates which I have to finish before the start of August, and I don't know my way around yet."
And to conclude: "It is possible for me to pay the penalty clause, but I keep my word and I will only leave with the agreement of those responsible.
Al-Ramadi's march in the Emirates continued, starting in 1999, for almost 20 years, and he started in the First Division in 2008, and in 2019 he finished second in the UAE Professional League Best Coach award.
The Egyptian coach specializes in promoting teams to the UAE Premier League, having done so 7 times, including 3 times with Dubai, and once with Al Dhafra, Sharjah, Ittihad Kalba and Ajman.
He also reached the Emirates Cup quarter-finals with Dubai for the first time in their history and helped keep Al Dhafra in the Premier League in 2008.
He led the Ajman team for 5 consecutive seasons until his departure in the 2020-2021 season, and in the 2018-19 season he led the team to score 37 points, as the most points the team collected in the professional league.