Al-Ahly fined Al-Shahat half a million pounds and demanded the development of the arbitration system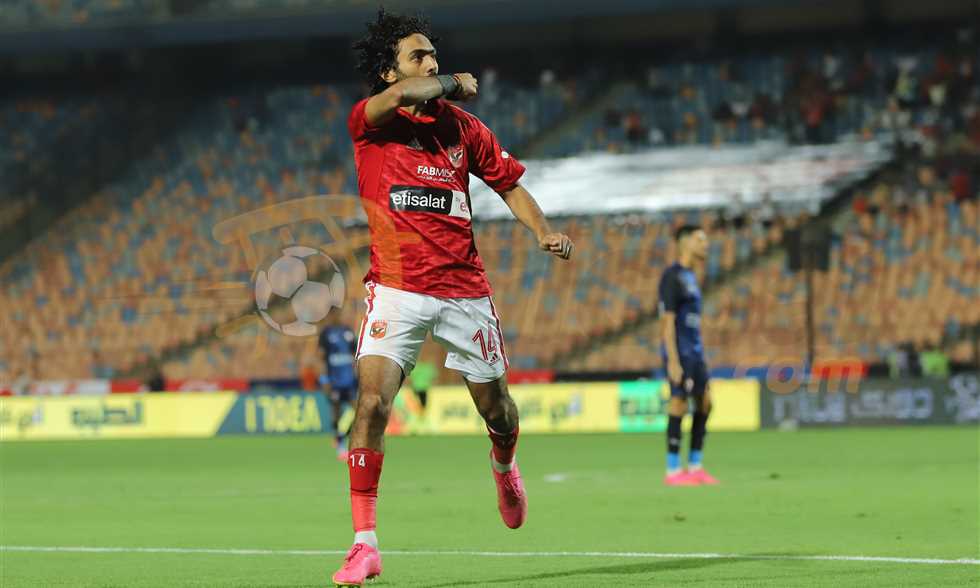 The Al-Ahly club's board of directors decided to impose a fine of half a million pounds on Hussein Al-Shahat, the team's player, in connection with the events of the team's match against Pyramids.
The fine comes after a row that broke out between him and Pyramids player Mohamed El Shaibi after the two teams match.
Al-Ahly's board also called on the Egyptian Football Association and the Association of Clubs to work on the development of the refereeing system, according to its statement.
Al-Ahly's statement is as follows:
"Mahmoud Al-Khatib, club president and general ball supervisor, held a meeting this afternoon with the planning committee led by Mohsen Saleh, with members of Zakaria Nassef, and in the presence of Hossam Ghaly, member of the board of directors, and Sayed Abdel Hafeez, the director of football. During the meeting, the club president discussed what was stated in the report submitted by the ball manager regarding the rejected events in form and subject that took place at the air defense stadium. after yesterday's game.
"Although the club has achieved what its fans wanted for this season in terms of the tournaments it has participated in and has presented a distinguished season, this will not justify allowing any of the elements of the system to deviate from established controls…Therefore, it has been decided to fine Hussein Al-Shahat, the first team football player, half a million pounds, after considering the player's admission of error and his apology for what he did."
The Planning Committee calls on the Egyptian Football Federation and its various commissions, as well as the Association of Professional Clubs, to redouble their efforts and work to establish justice and implement what is required by the sports regulations in accordance with clear and uniform standards in the administrative, organizational, disciplinary and financial aspects with all clubs, and that there are effective measures to develop and support the refereeing system before the start of the new football season, and to make the best use of modern technology, and video referees that help reduce controversial errors, especially as some referees still do not deal firmly with players who make errors and trigger crises, and Al-Ahly Club has already called for a lot of attention to the refereeing system in many previous correspondences, and always looks forward to responding in the interests of the principle of equal opportunities and the general interest of Egyptian football.
Hussein Al-Shahat made a point of going to Muhammad Al-Shaibi after the match to apologize and shake his hand, in the presence of Hani Saeed, the sports director of the Pyramids Club.