After signing for Al Dhafra.. Al-Ramadi reveals settlement date upon return to Ceramica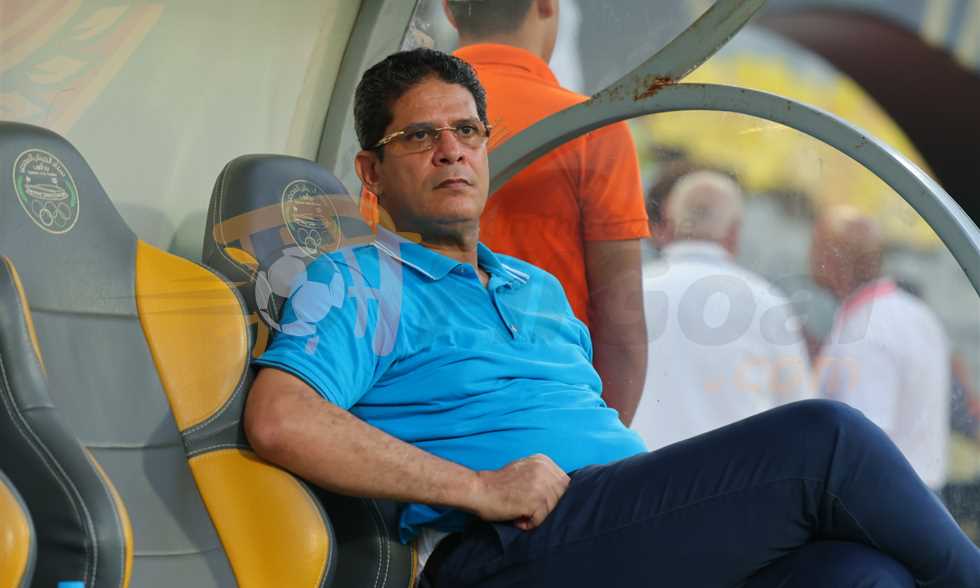 Ayman Al-Ramadi has revealed the settlement date of his final position on the formation of one of the Emirati teams, Al Dhafra and Ceramica Cleopatra.
Al Dhafra Club has announced the appointment of Al Ramadi as the team's technical director for the next season. (See the details)
It comes days after winning the League Cup title with Ceramica Cleopatra, with whom his assignment lasted less than a week.
Ayman Al-Ramadi said on Radio On Sport: "I had an association with Emirati Al-Dhafra a month ago, and I agreed with Ceramica Cleopatra officials to return to the Emirates to determine my fate."
He added: "Before taking on the task of forming Ceramica, I told them that I had an agreement with Al Dhafra, and I arrived yesterday, Monday, and before August 1, I will sort things out."
He continued: "I told Al Dhafra Club that I will lead the League Cup final with Ceramica, and I will come back after playing the game because I have an association with them, and so far there is no official association."
And he stressed: "Like any coach, I have two offers, and each offer has its advantages. I arrived in the United Arab Emirates to find out my position and then decide whether I will continue in the Emirates or return to Egypt."
And he added: "I have a strong conflict in my mind, and I didn't know what to do yet. The question is related to the choice of the path and the foundations of success, and I dream of being part of a working group that has a precise strategy.
He concluded: "I wanted to establish myself because I am taking my first steps in Egypt. I agreed on another structure for the Sunni stages and to unify the style of play for all teams in the club, which I proposed to Ceramica and Al Dhafra."
Al-Ramadi told Radio On Sport FM earlier: "I have a certain association with a club in the Emirates which I have to finish before the start of August, and I don't know my way around yet."
And to conclude: "It is possible for me to pay the penalty clause, but I keep my word and I will only leave with the agreement of those responsible.
Al-Ramadi's march in the Emirates continued, starting in 1999, for almost 20 years, and he started in the First Division in 2008, and in 2019 he finished second in the UAE Professional League Best Coach award.
The Egyptian coach specializes in promoting teams to the UAE Premier League, having done so 7 times, including 3 times with Dubai, and once with Al Dhafra, Sharjah, Ittihad Kalba and Ajman.
He also reached the Emirates Cup quarter-finals with Dubai for the first time in their history and helped keep Al Dhafra in the Premier League in 2008.
He led the Ajman team for 5 consecutive seasons until his departure in the 2020-2021 season, and in the 2018-19 season he led the team to score 37 points, as the most points the team collected in the professional league.