A new feat.. Ziad Al-Sisi wins the bronze of the World Weapons Championship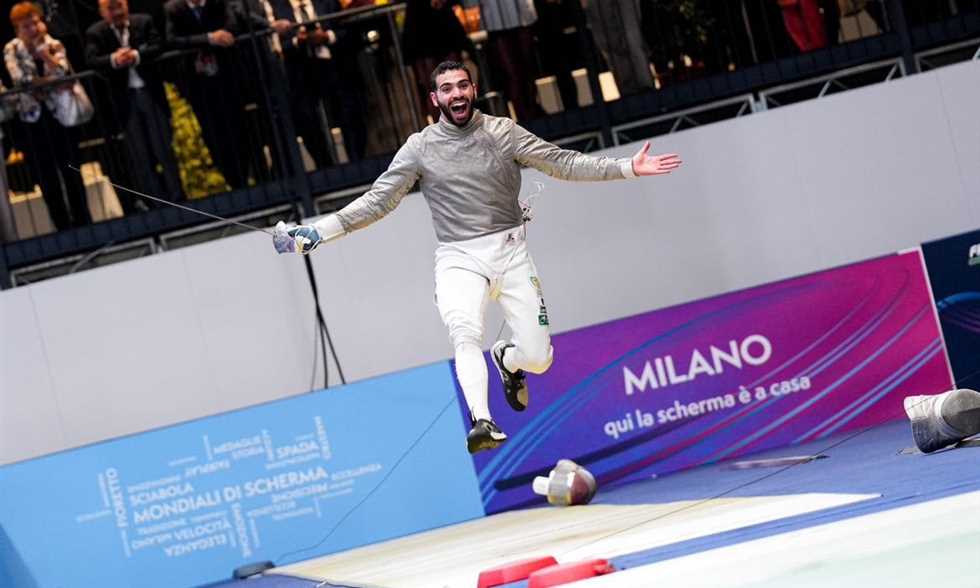 Ziad El-Sisi won the bronze medal at the World Saber Weapons Championship, which took place in Italy.
Al-Sissi secured a historic medal for Egypt after beating Italian champion Michel Gallo in the quarter-finals with the golden touch and reaching the semi-finals.
Ziad started his career in the Round of 16 beating Iceland's Andrei Matev 15-7 and then beating Romania's Mate Shido 15-11.
In the round of 16, he beat Hungary's Matas Deshi, 15-13.
Ziyad was beaten by Georgian world number one Sandro Bazadi 15-14 in the semi-finals, settling for the medal.
And Ziyad Al-Sissi won the bronze of the World Sword Weapons Championship in Algeria in November 2022, and then wrote on his account: "This is the first medal in the history of the sword weapon".
Ziada Al-Sisi lost the world championship in Algeria to Georgian Bazadi, and it was also him who said goodbye to him at the 2020 Tokyo Olympics in the round of 16.
[image:2]
The Egyptian men's national team roster includes Ziyad Al-Sisi, Mohamed Amer, Adham Moataz and Medhat Moataz.
The French epee team is led by Vincennes and Jamal Abdel Latif.
The Egyptian national team delegation is led by: Tariq Al-Husseini, first vice-president of the Egyptian Arms Federation, and Mervat Hassanein, member of the Federation's board of directors.
Abdel Moneim Al-Husseini, President of the Egyptian Arms Federation, attends the competition in his capacity as Vice President of the International Federation.